No more stress to clean your stubborn water stains!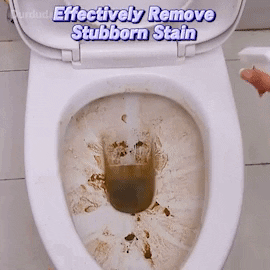 Simply spray on the affected area &
the stain would dissolve and disappear immediately
.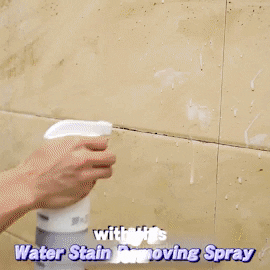 Removes stubborn soap residue, water stains and hard water deposits
right in front your eyes! The
100% bleach-free
formula will not damage the surface or your skin. A quick-acting solution to make your bathroom
look fresh and vibrant
.
No scrubbing spray
Dissolves rust stains on contact
Spray on and stains disappear

5X Strong Stain Remover: Super effective to remove hard water stains immediately and leaves a non-greasy, shiny surface.
No Scrubbing: Immediately dissolve stains on the surface upon contact. Just wash it off with water and you are done.
Hypoallergenic Formula: It can be applied safely by hand, and the applied surface will not be damaged or discolored.
Fresh Scent: Effectively eliminates odors while simultaneously chemically neutralizing their odors and leaving a pleasant fresh lemon fragrance.
Multi-purpose Cleaner: It is suitable for removing stains on concrete floors, shower partitions, bathtubs, sinks, toilets, mirrors, etc. A household essential for bathroom and kitchen cleaning.

How to Use:
Product is ready to use. Do not dilute. Spray surface and wipe or rinse to dry.

SPECIFICATION:
Ingredients: Surface Active Agent, Ionized Water
Net Content: 100ml

PACKAGE:
1x Water Stain Removing Spray (100ml)