Never worry about losing or dropping your earphones!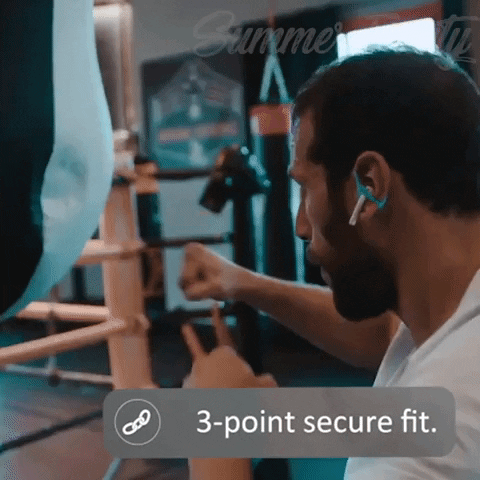 EARBUDDY Anti-Drop Earphone Holder 3-point secure design anchors your ear buds in place for a comfortable fit & secure position even during vigorous movements like running or other exercises.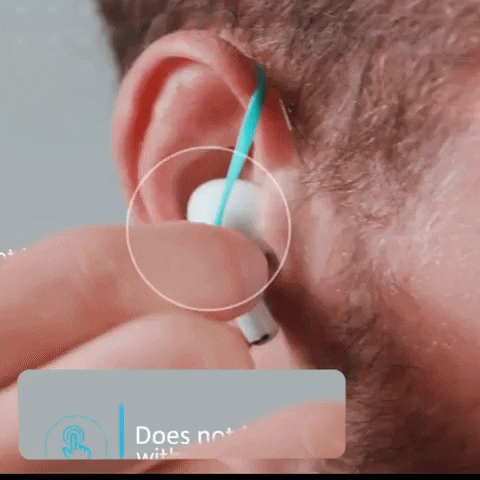 Made of medical-grade flexible silicone with ergonomic spider web design, it stretches to fit any ear sizes for all. Soft, durable and comfortable to wear.
The non-slip construction holds your earphone closely to your ears to avoid the loss of sound as well as amplify the bass and reduce high frequencies.
FEATURES
ANTI-FALLING:

3-point secure design anchors your ear buds in place securely against dropping. 
FLEXIBLE FIT:

Stretchy and flexible for universal fit. Soft and comfortable to wear.

ERGONOMIC SPIDER NET DESIGN:

Developed with an ergonomic shape and curve to snugly fit the earphone and your ear perfectly without pain. 
PREMIUM QUALITY:

Made of durable & lightweight silicone with wear resistance and high performance quality.

VERSATILE:

Compatible with Airpods and other wireless earphones. 
WIDE APPLICATION:

Water-proof & sweatproof to perfect for everyday wear especially during exercises like running or cycling.
Color Selection
White, Blue, Black, Gray

Package Includes
(1+1) Pairs* EARBUDDY Anti-Drop Earphone Holder
(Black + Blue / White + Gray )
or/ 
4 Pairs* EARBUDDY Anti-Drop Earphone Holder
(Black + Blue + White + Gray )